Medicine MCQ Test Series 1
|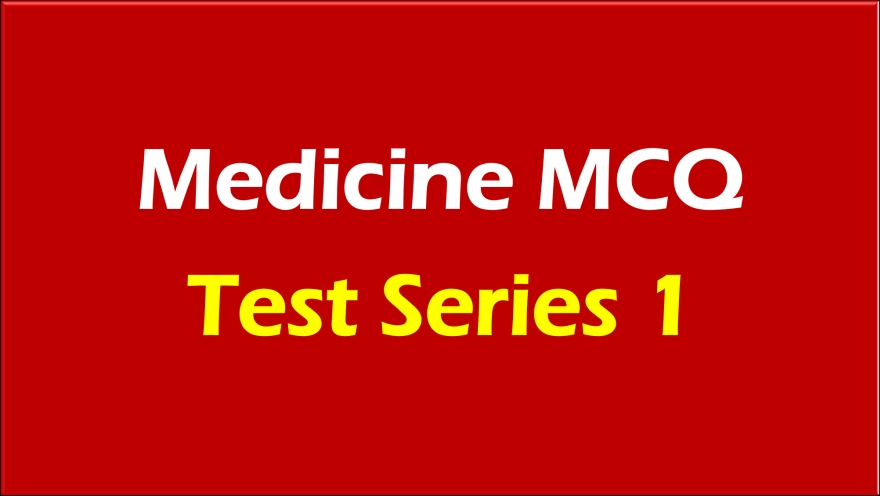 This Medicine MCQ Test Series contains 20 questions which can be attempted over 40 seconds each. After submission, answers and discussion will be displayed.
Medicine MCQ Test Series 1
You are welcome to try this MCQ set and share it among your friends. Answer key with explanation appears after you complete the test and submit it and press on the view questions button. We strongly advise you to verify the answers with standard text books.