Assessing SCD risk in HCM by CMR
|
Assessing SCD risk in HCM by CMR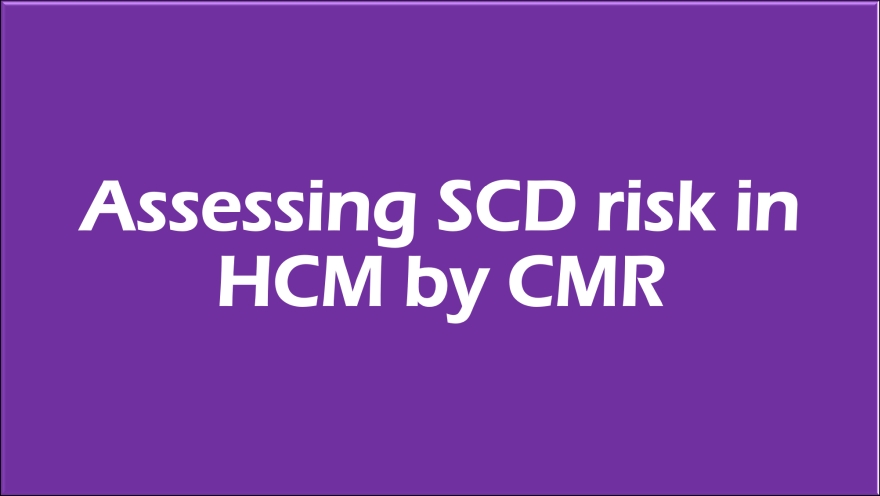 Sudden cardiac death (SCD) is one of the dreaded complications of hypertrophic cardiomyopathy (HCM) and predicting it is always challenging. Clinical risk stratification algorithms lack good sensitivity and specificity. Myocardial disarray has been well documented in those who died suddenly with HCM. Cardiac magnetic resonance imaging with a novel technology known as diffusion tensor cardiac magnetic resonance (DT-CMR) is a promising way for in vivo demonstration of myocardial disarray [1].
DT-CMR can visualise myocardial microstructure by mapping the diffusion of water molecules. But it is technically challenging and acquisition times are quite long due to low signal to noise ratio. Hence it was being used only ex-vivo. Recent advances in hardware and pulse sequence design has made in-vivo imaging feasible.
Reference
Ariga R, Tunnicliffe EM, Manohar SG, Mahmod M, Raman B, Piechnik SK, Francis JM, Robson MD, Neubauer S, Watkins H. Identification of Myocardial Disarray in Patients With Hypertrophic Cardiomyopathy and Ventricular Arrhythmias. J Am Coll Cardiol. 2019;73(20):2493-502.
Ads from Amazon