"Exclusion tests" for primary aldosteronism
|
"Exclusion tests" for primary aldosteronism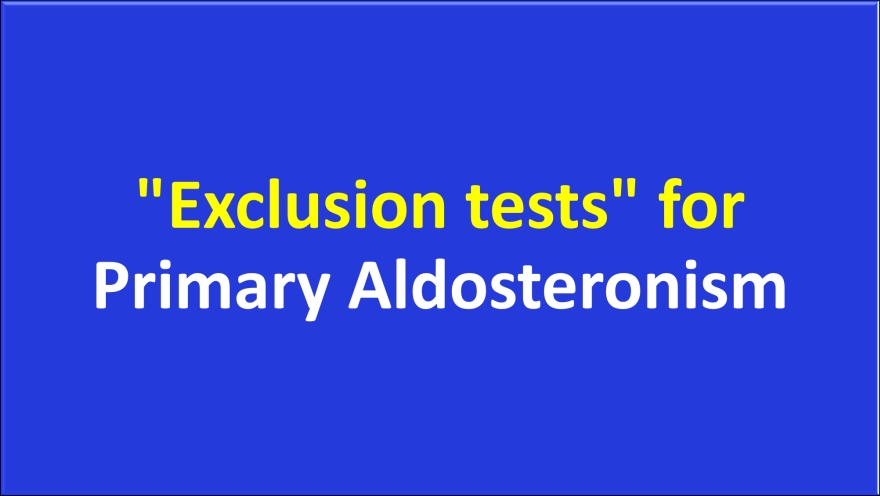 Oral sodium loading test
Saline infusion test
Captopril challenge test
Fludrocortisone with salt loading test
Though these tests were proposed as 'confirmatory tests' for primary aldosteronism, it was found that their negative predictive value was more than the positive predictive value.
Reference
Rossi GP. Primary Aldosteronism: JACC State-of-the-Art Review. J Am Coll Cardiol. 2019 Dec 3;74(22):2799-2811.
Rossi GP, Belfiore A, Bernini G, Desideri G, Fabris B, Ferri C, Giacchetti G, Letizia C, Maccario M, Mallamaci F, Mannelli M, Palumbo G, Rizzoni D, Rossi E, Agabiti-Rosei E, Pessina AC, Mantero F; Primary Aldosteronism Prevalence in Italy Study Investigators. Comparison of the captopril and the saline infusion test for excluding aldosterone-producing adenoma. Hypertension. 2007 Aug;50(2):424-31.