Chest X-ray showing implantable cardioverter defibrillator
|
Chest X-ray showing implantable cardioverter defibrillator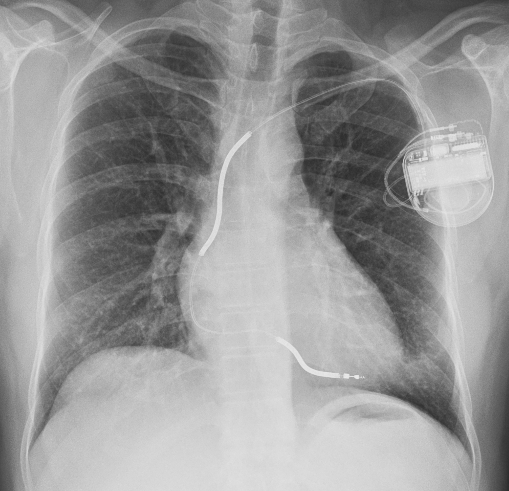 Chest X-ray showing implantable cardioverter defibrillator (ICD): Device is seen in the left infraclavicular area. Two high voltage shocking coils are seen, one in the superior vena cava and another in the right ventricle. Two pacing electrodes are seen beyond the right ventricular high voltage coil. Multiple shock vectors can be programmed because the can and both high voltage coils can act as electrodes for discharging the high voltage shocks.
One study has shown that configuring the right ventricular high voltage coil as anode gives a slightly lower defibrillation threshold and a potentially lower risk of inducing ventricular fibrillation when the shock is given for ventricular tachycardia [1]. But with modern ICDs giving biphasic shocks, shock polarity is not of that significance. Yet, reverse shock polarity can be tried in those with high defibrillation thresholds [2].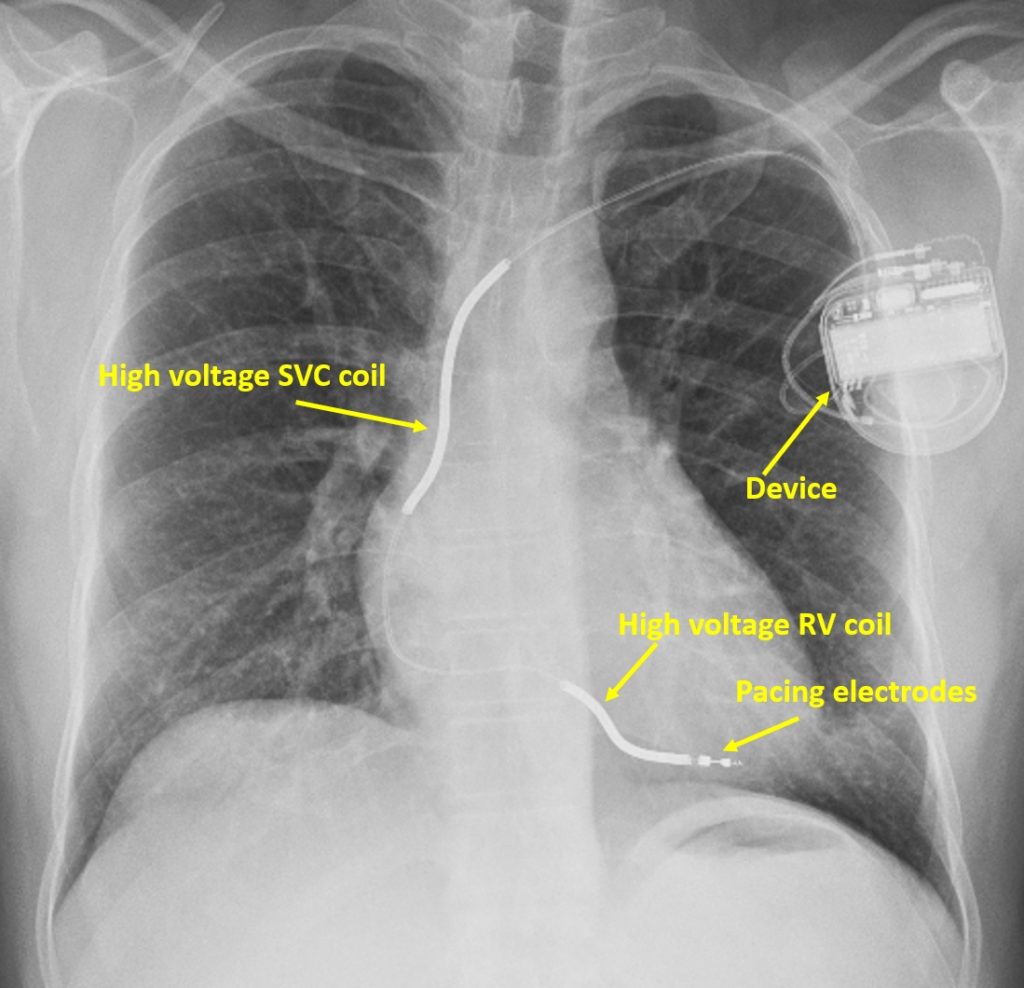 References
Kroll MW, Efimov IR, Tchou PJ. Present understanding of shock polarity for internal defibrillation: the obvious and non-obvious clinical implications.Pacing Clin Electrophysiol. 2006;29:885-891.
Madhavan M, Friedman PA. Optimal programming of implantable cardiac-defibrillators. Circulation. 2013 Aug 6;128(6):659-72.