Long working hours – masked and sustained hypertension
|
Last Updated on
Long working hours – masked and sustained hypertension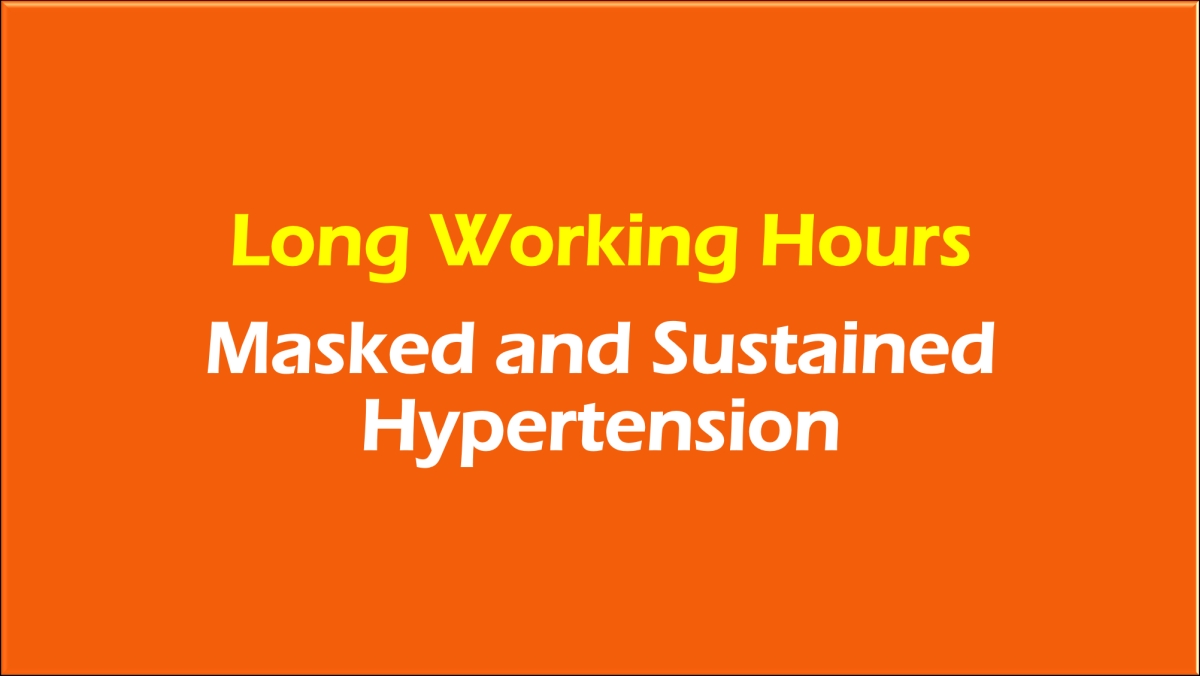 Long working hours has been shown to give rise to masked and sustained hypertension in a recent study published in the journal Hypertension from the American Heart Association [1]. Study data was collected over 5 years from over 3500 white collar workers.
Workplace clinic blood pressure was the mean of first three readings taken at workplace during rest. Ambulatory blood pressure was the mean of daytime recordings taken every 15 minutes during working hours. When the clinic blood pressure was below 140/90 mm Hg and ambulatory blood pressure was 135/85 mm Hg or more, it was called masked hypertension. Sustained hypertension was considered when clinic blood pressure was 140/90 mm Hg or more and ambulatory blood pressure was 135/85 mm Hg or more OR when the person is being treated for hypertension.
The association between long working hours was noted even after adjustment for sociodemographic factors, lifestyle related risk factors, diabetes mellitus, family history of cardiovascular disease and job strain.
Reference
Trudel X, Brisson C, Gilbert-Ouimet M, Vézina M, Talbot D, Milot A. Long Working Hours and the Prevalence of Masked and Sustained Hypertension. Hypertension. 2019 Dec 19:HYPERTENSIONAHA11912926.