Temporary Pacemaker Settings
|
Temporary Pacemaker Settings
Related topics: Temporary pacing Temporary pacing ECG Temporary pacing electrode
Here we will discuss the basic temporary pacemaker settings. The controls and buttons shown here are symbolic and vary between different models of the pacemakers. Some pacemakers have a display of the modes and parameters in addition. This description is on commonly used single chamber temporary pacemaker. Dual chamber temporary pacemakers will have additional controls and displays.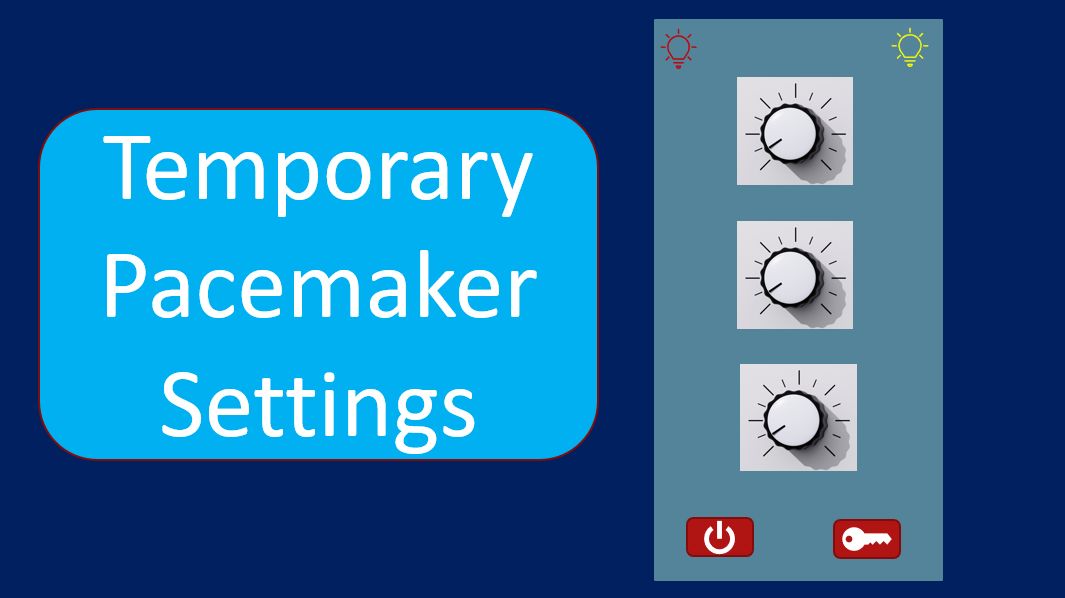 We will start off by switching on the pacemaker using the on/off button. The display lights up in case of pacemakers with a display panel. In simpler devices, a power on indicator will light up, as well as a battery indicator.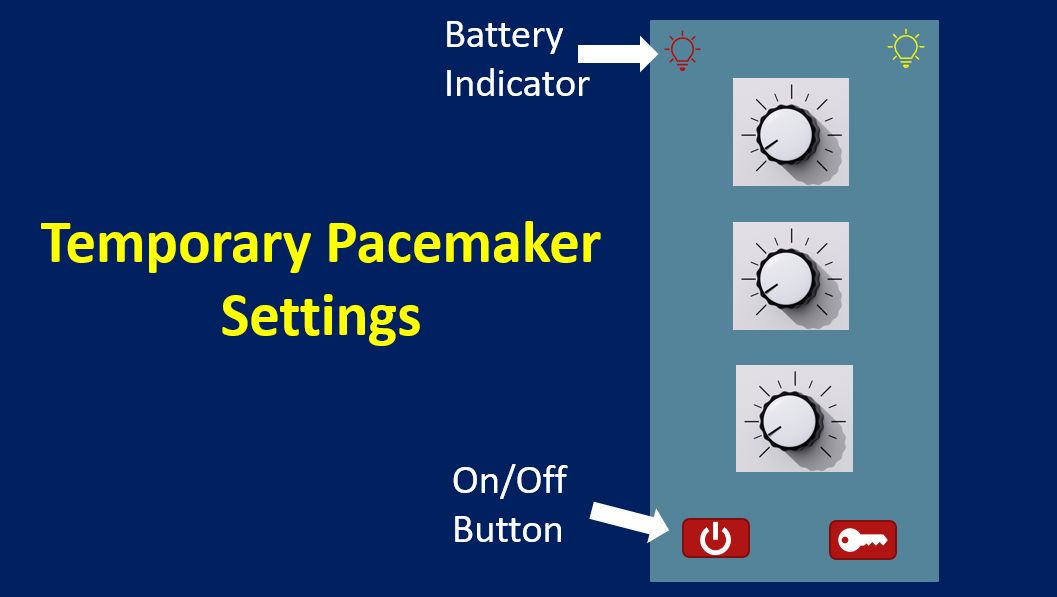 Pace/sense indicator will start blinking at the set pacing rate. If there is a spontaneous rhythm sensed, the colour of the blinking indicator light will change to a different set colour, usually green.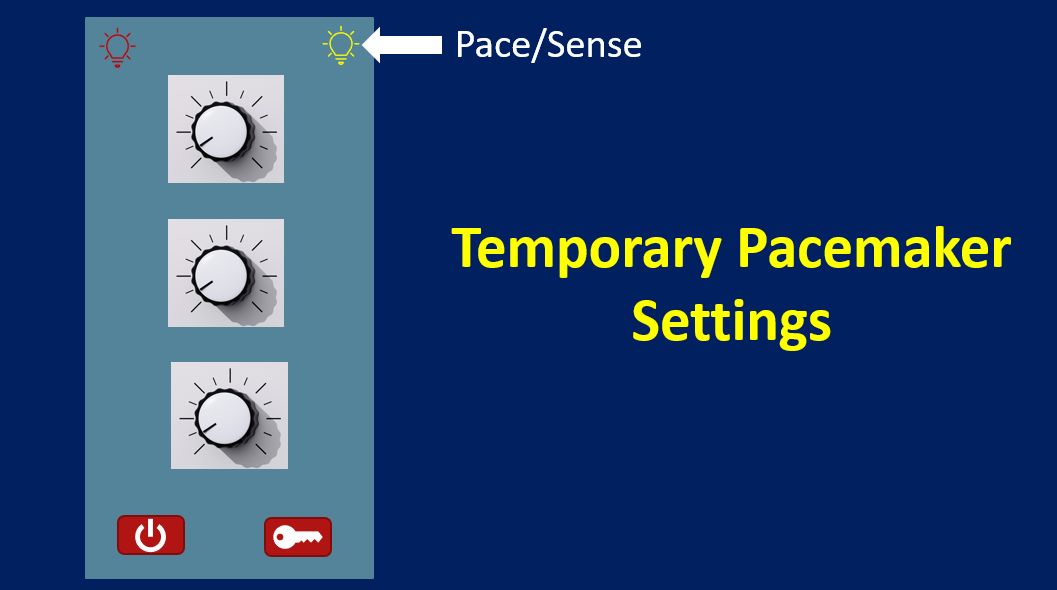 The lock button is used to lock the settings to prevent inadvertent changes in pacemaker parameters. In can be unlocked when needed, to change the settings.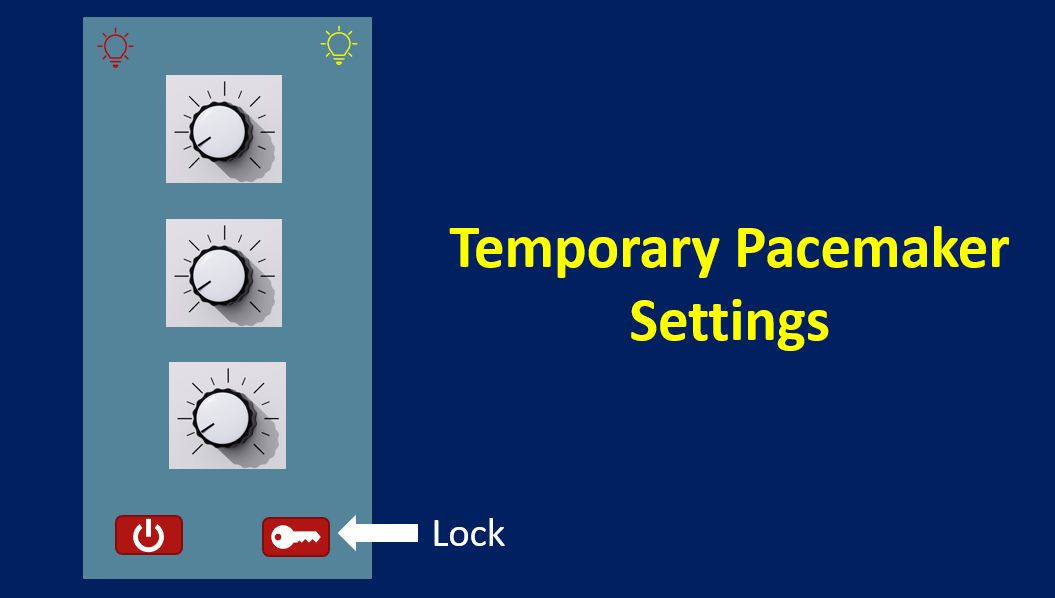 Pacing rate can be set as per the patient's physiological need. There will be dual rate controls in dual chamber pacemakers, one each for atrial and ventricular channels. For fast overdrive burst pacing there can be an additional 2X control button. Pressing the button will quickly double the pacing rate. This is useful sometimes for overdrive pacing to break tachycardias.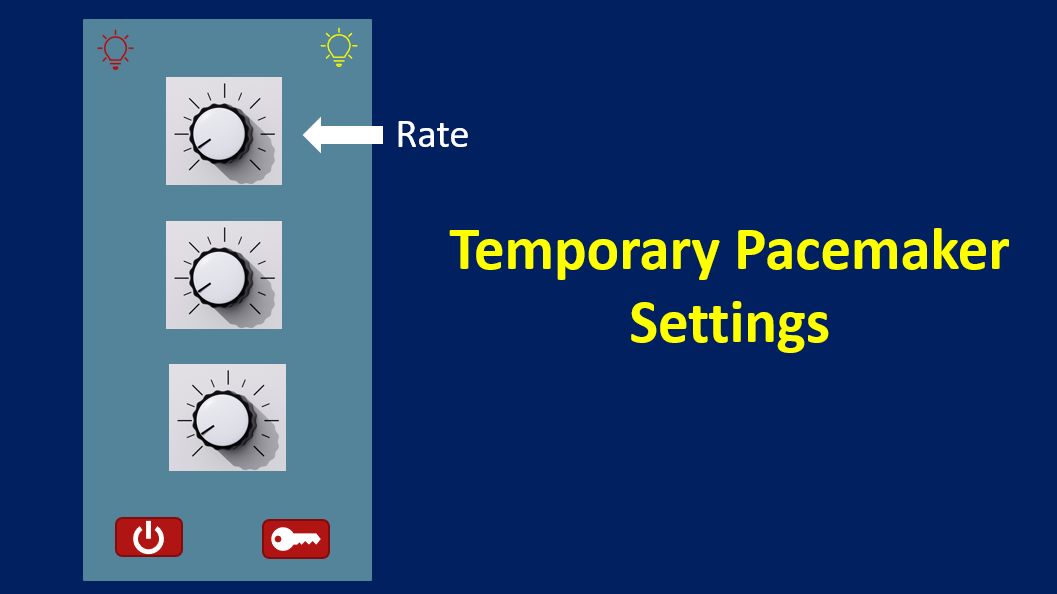 Pacing output setting is decided after testing the pacing threshold. Threshold is checked by gradually reducing the output till the pacing capture is lost and then quickly raising it back. Usually output is set at three times the threshold for temporary pacemakers. Higher safety margins may be used if the person is restless and likely to have lead displacements.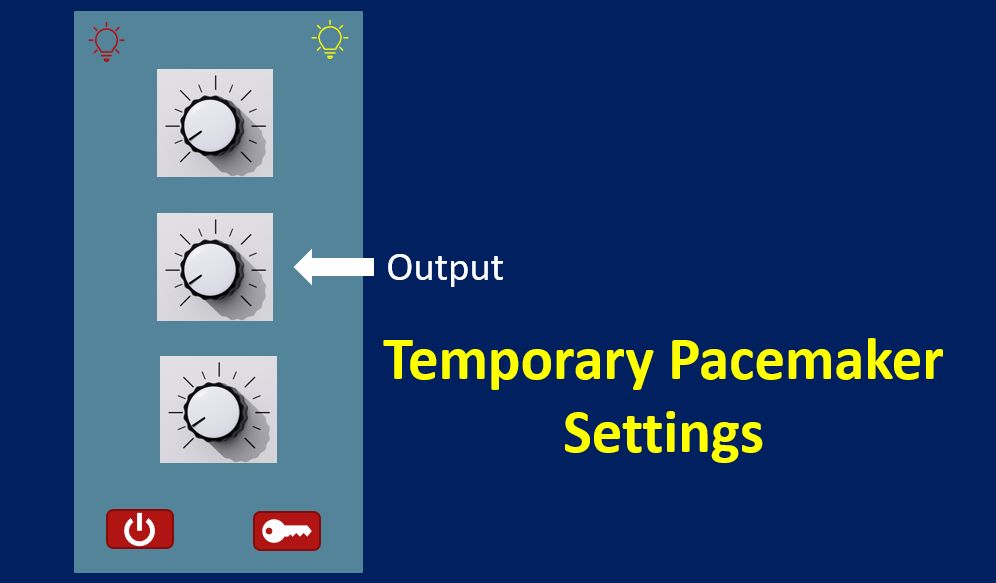 Threshold should be checked at least once daily to ensure good safety margin. While checking for threshold, sometimes the presence of spontaneous rhythm may be detected. Otherwise we can check for spontaneous rhythm by gradually reducing the pacing rate.
Once sinus rhythm with fair rate is detected, keep the pacing rate at a lower back up rate for emergency. It is customary to observe for one more day before removing the temporary pacing lead. But this may vary depending on the stability of the spontaneous rhythm.
Sensitivity control is used to adjust sensitivity sufficient to detect a spontaneous rhythm and inhibit unnecessary pacing. If sensing at very low voltage is set, T wave oversensing and pacing inhibition may occur.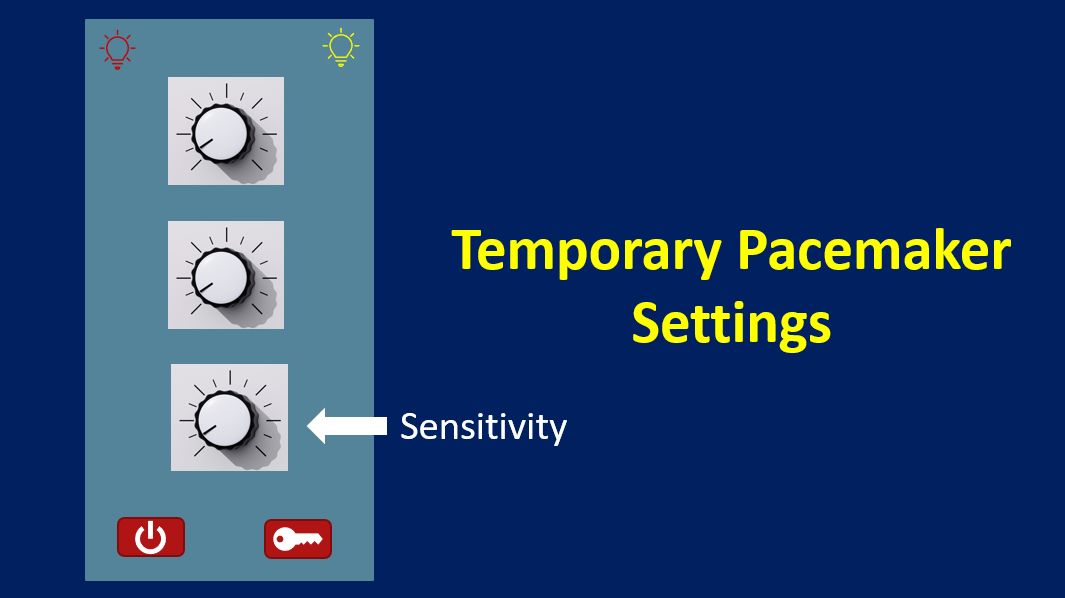 If sensitivity is kept a high voltage, pacemaker will not sense properly and function in asynchronous VOO mode. This can lead on to R on T phenomenon and dangerous ventricular arrhythmias.