X-ray chest PA view in aortic aneurysm
|
X-ray chest PA view in aortic aneurysm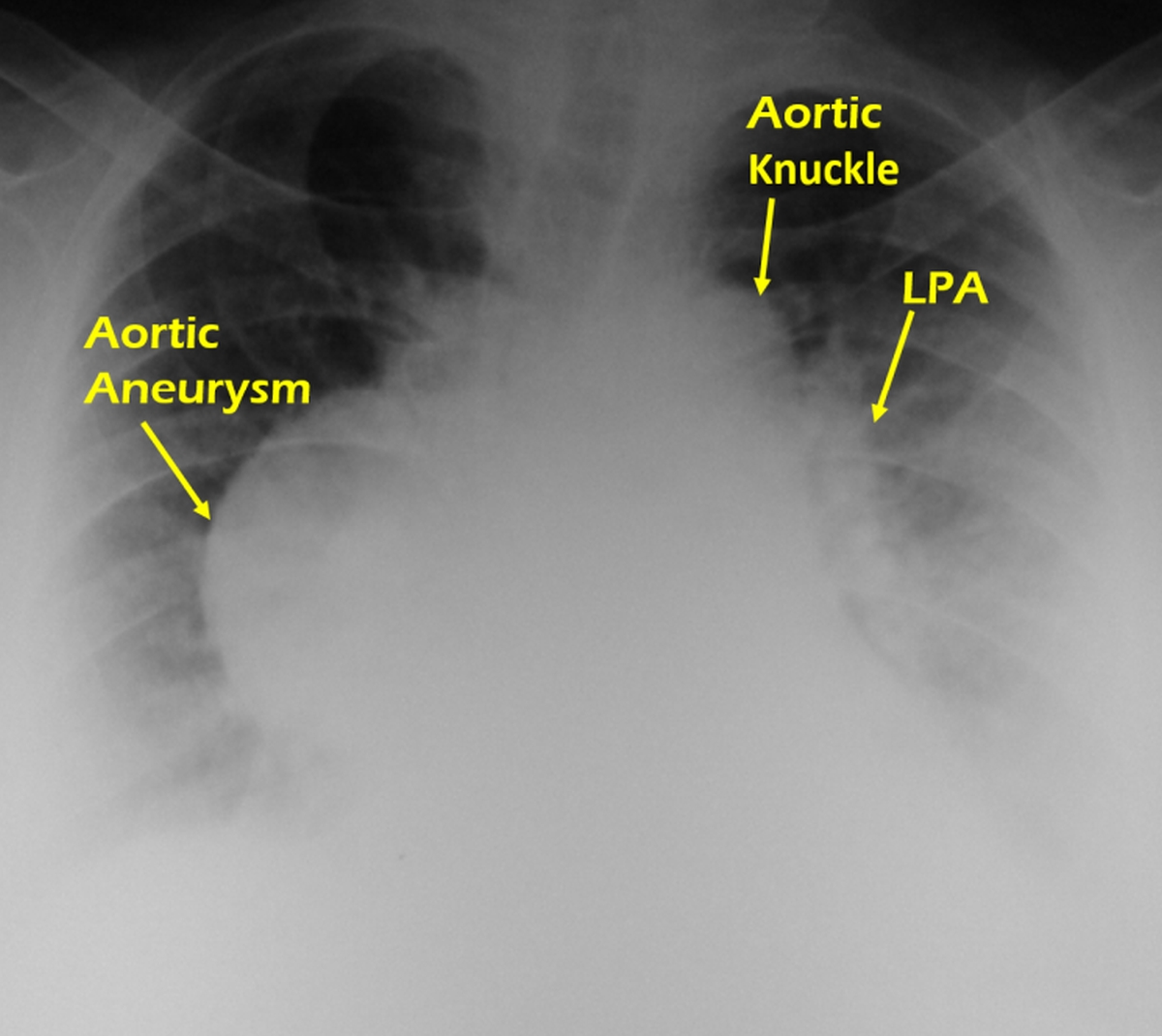 X-ray chest PA view showing prominent dilatation of ascending aorta appearing as a right paracardiac shadow. Other possibilities which may be considered are paracardiac mass lesion or cyst.
X-ray chest PA view taken one year earlier showed significant dilatation of ascending aorta as well as the descending aorta. There was an apparent similarity to the shadow of right atrial enlargement. But the presence of associated dilatation of descending aorta suggested that the shadow on the right cardiac border is most probably the ascending aortic dilatation. In right atrial enlargement, the 'cardiophrenic angle' would not be so acute. There was an apparent cardiomegaly, though the heart as such may not be dilated.
The first available x-ray chest PA view taken five years earlier, showed only mild prominence of the ascending aortic shadow. Arch of aorta appeared unfolded. There was no cardiomegaly.