Deep T inversion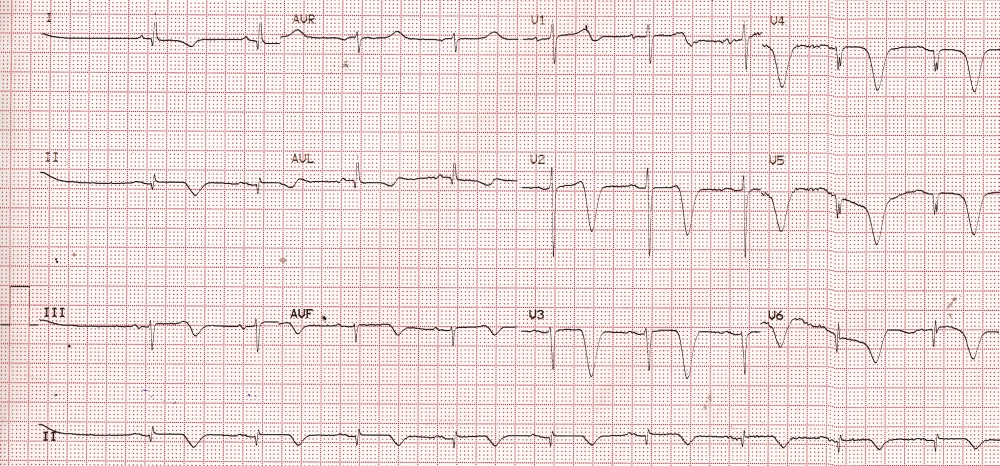 First few conditions which come to our mind when we see deep T wave inversions are:
Coronary artery disease
Hypertrophic cardiomyopathy
Post cardiac arrest state
Takotsubo cardiomyopathy
Other conditions in which deep T wave inversion have been reported are:
Nonischemic cardiomyopathy [1]
After cardioversion [2]
Acute pulmonary embolism [3]
Acute pulmonary edema [4]
References
Ambhore A, Teo SG, Poh KK. Diabetes mellitus and heart disease. Singapore Med J. 2013 Jul;54(7):370-5; quiz 376.
Sovari AA, Farokhi F. When the heart remembers. Am J Emerg Med. 2007 Sep;25(7):831-3.
Punukollu G, Gowda RM, Khan IA, Wilbur SL, Vasavada BC, Sacchi TJ. QT interval prolongation with global T-wave inversion: a novel ECG finding in acute pulmonary embolism. Ann Noninvasive Electrocardiol. 2004 Jan;9(1):94-8.
Littmann L. Large T wave inversion and QT prolongation associated with pulmonary edema: a report of nine cases. J Am Coll Cardiol. 1999 Oct;34(4):1106-10.