Last Updated on
MINOCA vs TpNOCA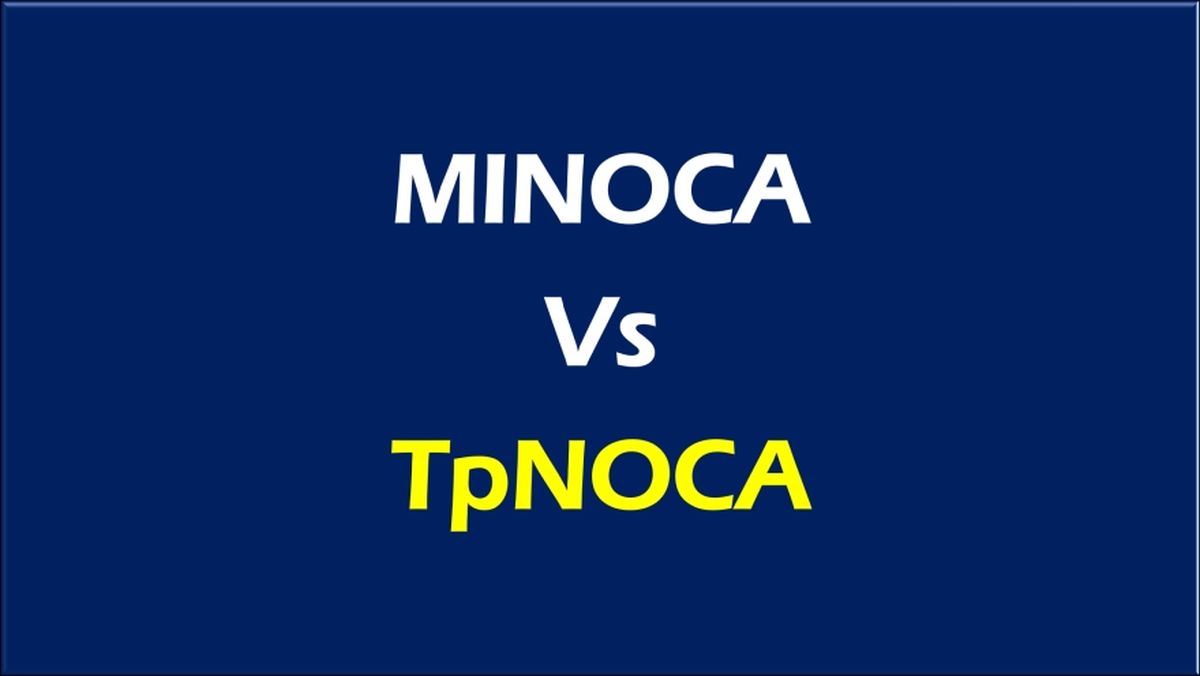 TpNOCA: Troponin-positive nonobstructive coronary arteries
Apparent myocardial infarction in the absence of obstructive coronary artery disease
MINOCA: Myocardial Infarction With Nonobstructive Coronary Arteries
Term reserved for only those who have evidence of ischemia related myocardial necrosis
MINOCA included only coronary disorders like coronary dissection, plaque disruption, coronary spasm, microvascular dysfunction, coronary thrombus and embolism (recanalized).
TpNOCA includes in addition to MINOCA, myocardial disorders like myocarditis, takotsubo cardiomyopathy and other cardiomyopathies as well as non cardiac disorders like pulmonary embolism and renal impairment.
Pasupathy S, Tavella R, Beltrame JF. Myocardial Infarction With Nonobstructive Coronary Arteries (MINOCA): The Past, Present, and Future Management. Circulation 2017;135:1490-3.