Mobile left atrial mass – echocardiogram in multiple views
|
Last Updated on
Mobile left atrial mass – echocardiogram in multiple views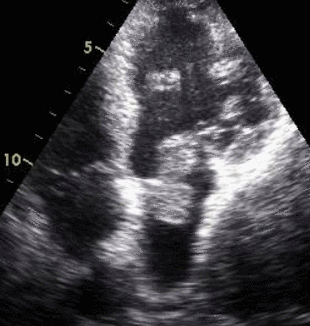 This animated image shows a mass in the left atrium prolapsing into the left ventricle in diastole, as is usual with a left atrial myxoma. The mass produces left ventricular inflow obstruction as it is across the mitral opening in diastole, almost filling the orifice. In systole, it goes back into the left atrium. Sometimes left atrial myxoma arises from the interatrial septum and has a long stalk. The long stalks permits mobility so that tumour can easily prolapse into the left ventricle in diastole.
Sequential still images follow – see below.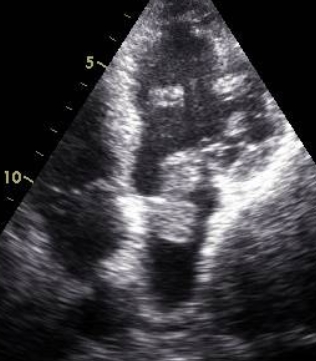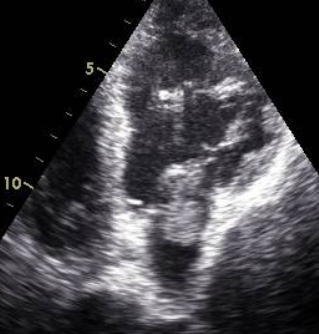 Mass across mitral valve 2 – Apical 4 chamber view
Mass has started retracting into the left atrium at the end of diastole.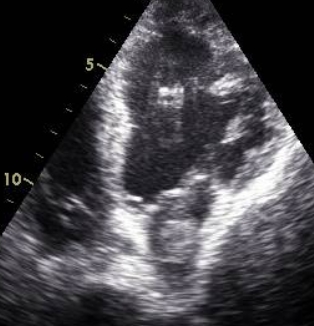 Mass is almost in left atrium as systole is starting.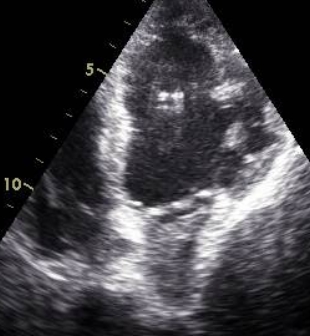 Mass well inside the left atrium in systole as the mitral valve is closed.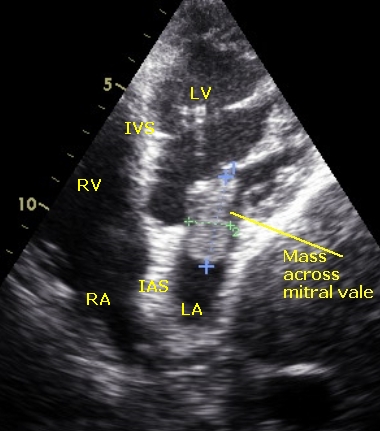 Mass across mitral valve – annotated
LV: Left ventricle; RV: Right ventricle; LA: Left atrium; RA: Right atrium; IVS: Interventricular septum; IAS: Interatrial septum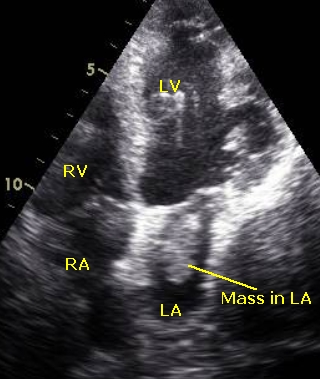 Mass in left atrium – annotated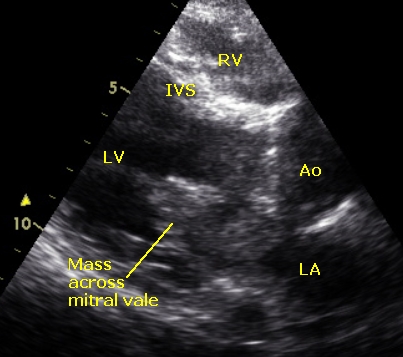 Mass across left atrium – annotated – PLAX view