Estimation of right ventricular systolic pressure by Doppler echocardiography
|
Estimation of right ventricular systolic pressure by Doppler echocardiography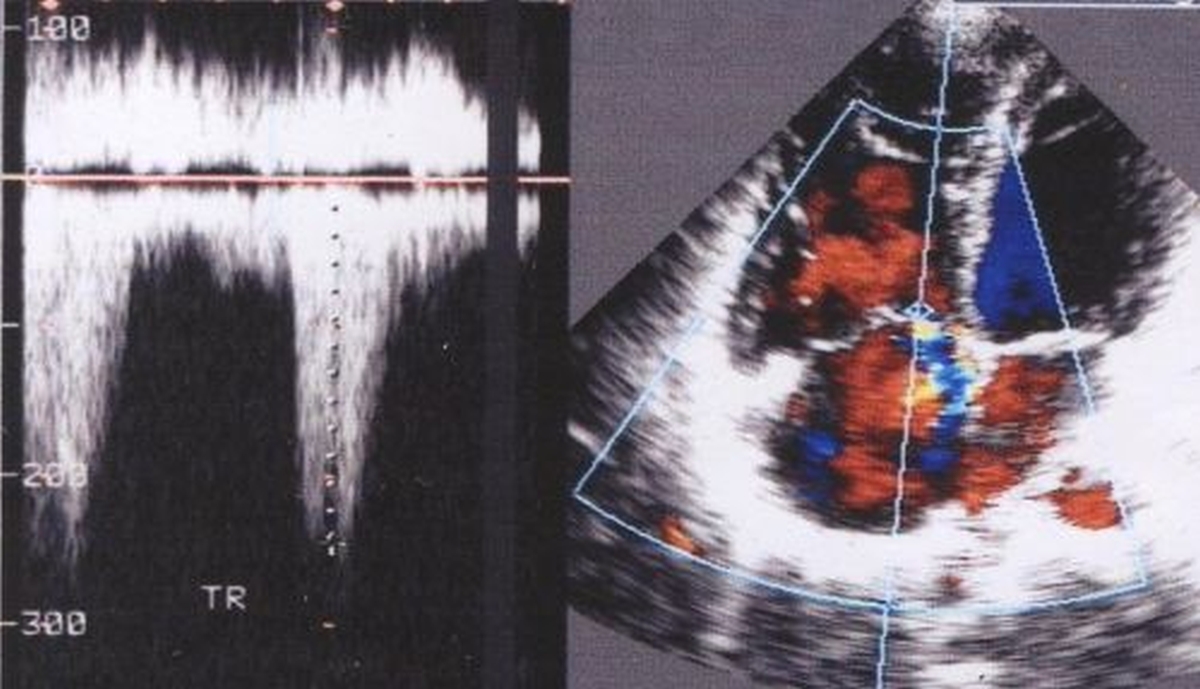 Estimation of right ventricular systolic pressure (RVSP) by Doppler echocardiography is done from the apical four chamber view (right panel). The colour Doppler image shows the bluish mosaic tricuspid regurgitation jet behind the closed tricuspid valve, along the interatrial septum into the right atrium. The Doppler cursor is seen crossing the uppermost portion of this jet. The Doppler spectral tracing is seen in the left panel. It is a tongue shaped jet and the peak velocity is measured using the cursor.
Peak gradient (P) of the tricuspid regurgitation jet is calculated from the velocity (V) using the simplified Bernoulli Equation: P = 4V2.
Right atrial pressure estimated from the jugular venous pressure (empirically taken as 10 mm Hg in most cases) is added to the gradient to get the estimated right ventricular systolic pressure (RVSP).