Potential mechanisms of reduced heart failure hospitalization with SGLT2 inhibitors
|
Last Updated on
Potential mechanisms of reduced heart failure hospitalization with SGLT2 inhibitors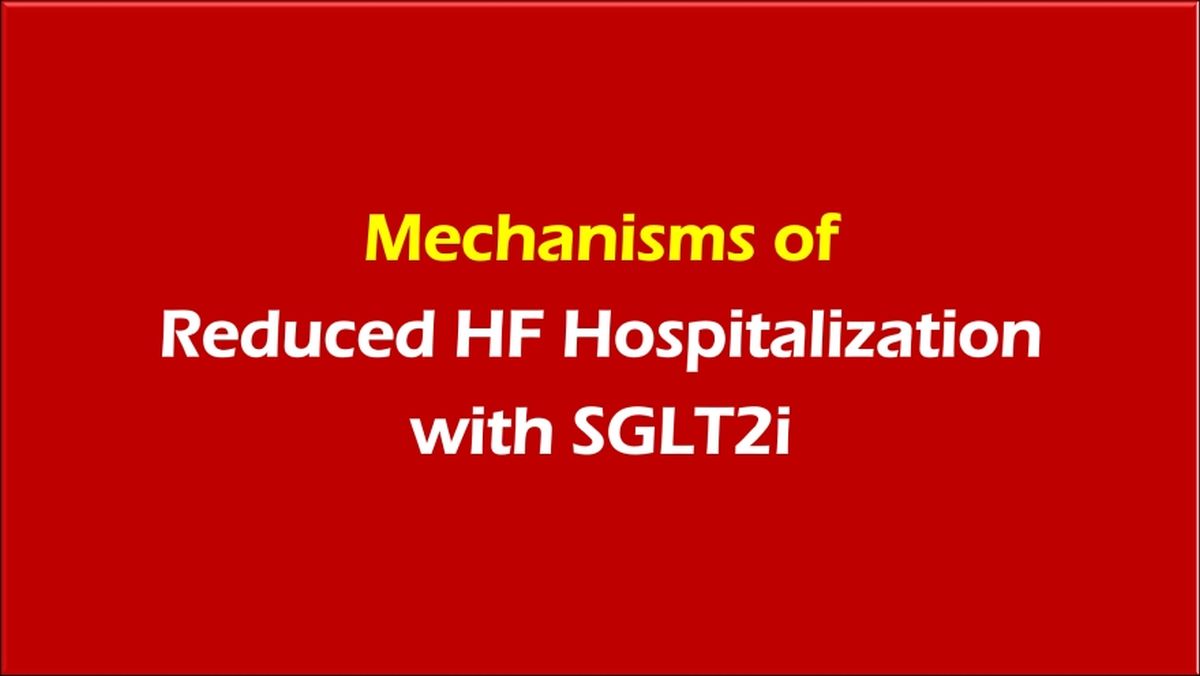 Four main potential reasons for protection against heart failure (HF) hospitalization by SGLT2 inhibitors:
Contraction of plasma volume and reduction of blood pressure reducing preload and afterload.
Increased ketone production can be used for the production of ATP by the myocardium more efficiently.
 Inhibition of sodium-hydrogen exchange in myocardial cells can lead to reduction of hypertrophy, systolic dysfunction, fibrosis and remodeling.
Reduced arrhythmic risk possibily due to suppression of sympathetic nervous system leading to lower sudden cardiac death.
Reference
Cherney DZ, Odutayo A, Aronson R, Ezekowitz J, Parker JD. Sodium Glucose Cotransporter-2 Inhibition and Cardiorenal Protection: JACC Review Topic of the Week. J Am Coll Cardiol. 2019 Nov 19;74(20):2511-2524.