Potential risks of hyperoxemia
|
Potential risks of hyperoxemia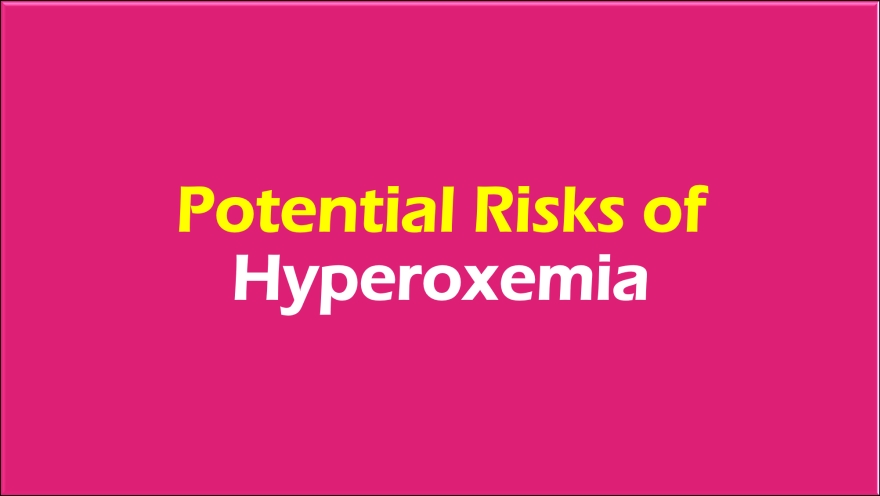 Potential risks of hyperoxemia:
Detrimental effects due to vasoconstriction of the vasculature
Generation of reactive oxygen species which could cause:
Toxic myocardial contractile dysfunction
Increased oxidative stress
Reperfusion injury
Myocardial cell death
Earlier it was common practice to give supplemental oxygen for acute coronary syndrome and after percutaneous coronary interventions. This practice has been discontinued after publication of the DETO2X-AMI trial [1] and other similar studies which showed no benefit for supplemental oxygen in those with normal oxygen saturation.
Reference
Hofmann R, James SK, Jernberg T, Lindahl B, Erlinge D, Witt N, Arefalk G, Frick M, Alfredsson J, Nilsson L, Ravn-Fischer A, Omerovic E, Kellerth T, Sparv D, Ekelund U, Linder R, Ekström M, Lauermann J, Haaga U, Pernow J, Östlund O, Herlitz J, Svensson L; DETO2X–SWEDEHEART Investigators. Oxygen Therapy in Suspected Acute Myocardial Infarction. N Engl J Med. 2017 Sep 28;377(13):1240-1249.