Atrial septal defect (ASD) – colour Doppler echo
|
Atrial septal defect (ASD) – colour Doppler echo
Echocardiographic image from subcostal four chamber view showing secundum atrial septal defect (ASD) is shown below. Subcostal view is the ideal view for imaging atrial septal defect to exclude false echo dropouts which may be seen in apical four chamber view.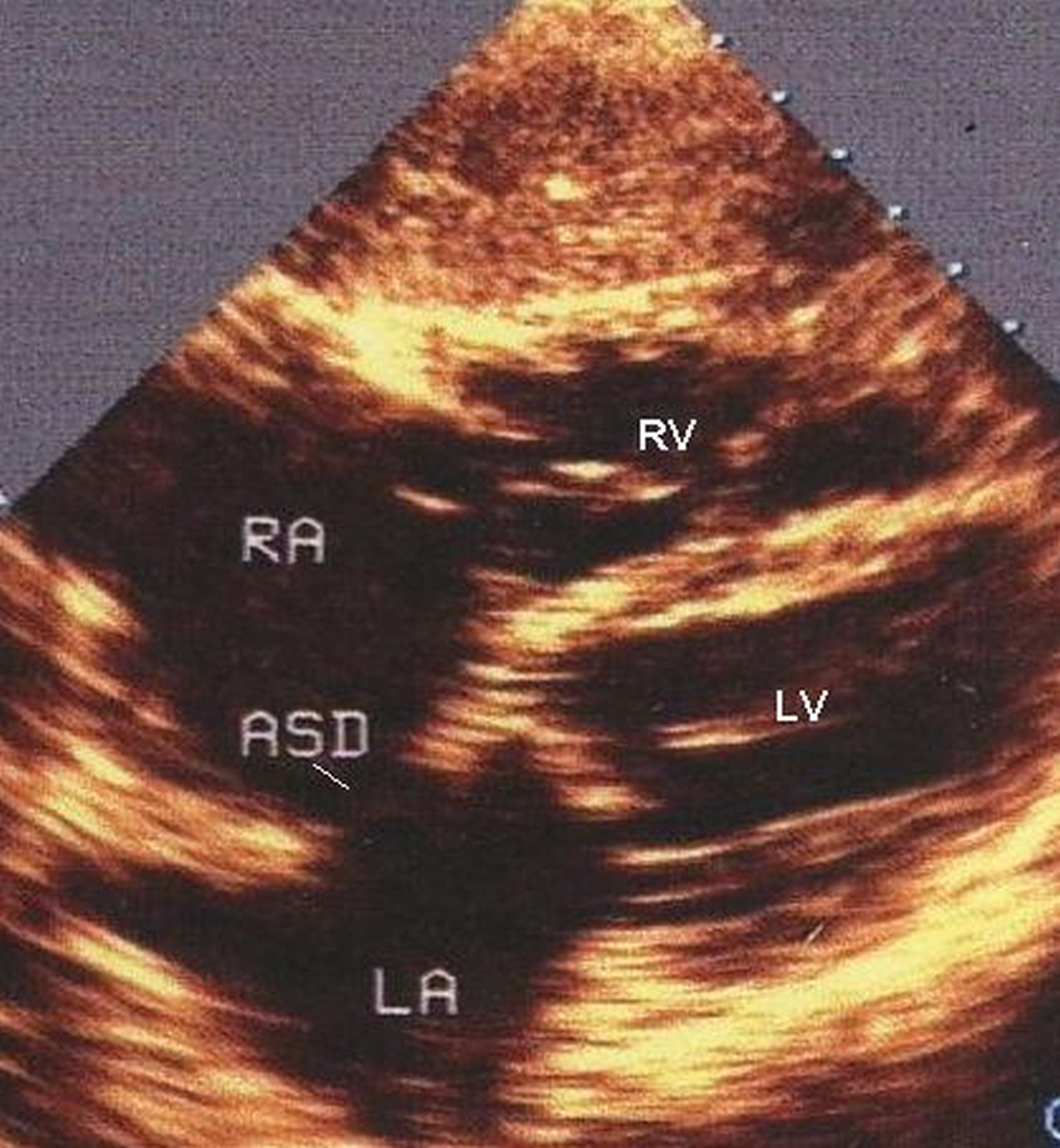 This is because the imaging ultrasound beam is perpendicular to the septum in subcostal view while it is parallel the to the atrial septum in apical four chamber view. This ASD has good rims above and below, and could be suitable for device closure, which has to be decided after a transesophageal echocardiogram to assess all the rims. If the rims are not sufficient the device can slip through and embolize. If aortic rim is insufficient it can erode the aorta in long run which is a very rater but catastrophic complication. Aortic rim is not visible in this view.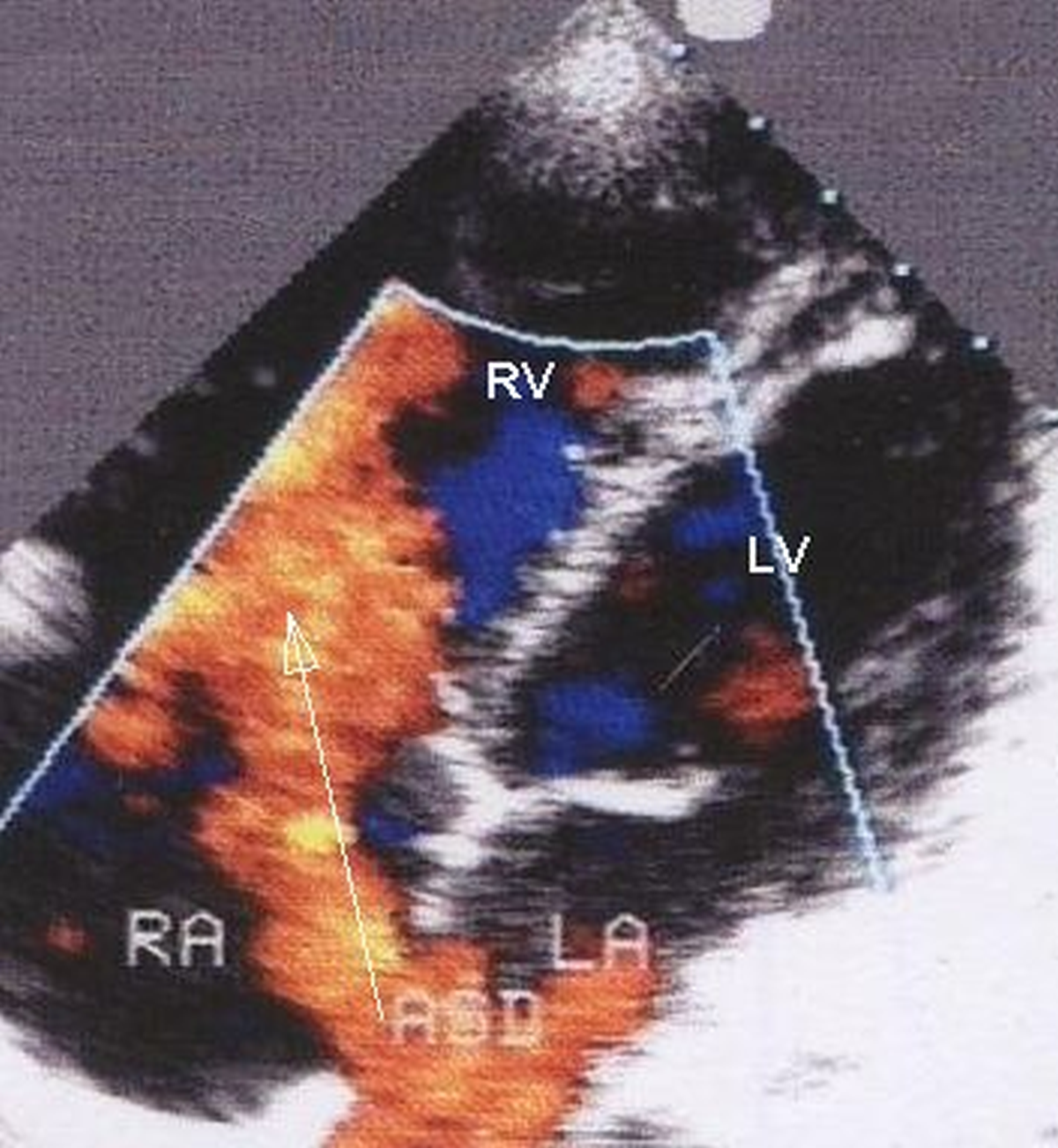 Colour Doppler flow mapping showing the red coloured flow across the atrial septum from left atrium (LA) to the right atrium (RA). The flow is red coloured because it is towards the echo transducer in this view. RV: right ventricle; LV: left ventricle. The flow reversal (blue colour and jet moving from RA to LA) can occur when there is severe pulmonary hypertension. Reverse flow across the atrial septal defect (right to left) can also be seen in total anomalous pulmonary venous connection. To exclude this a close look at the pulmonary veins draining to the right atrium. The pulmonary veins are not visualized well in this image. Partial anomalous pulmonary venous drainage is a common association of sinus venosus atrial septal defect. But here it is a secundum atrial septal defect in the fossa ovalis region which is unlikely to be associated with anomalous pulmonary venous drainage.