Predictors of heart failure in diabetes mellitus
|
Last Updated on
Predictors of heart failure in diabetes mellitus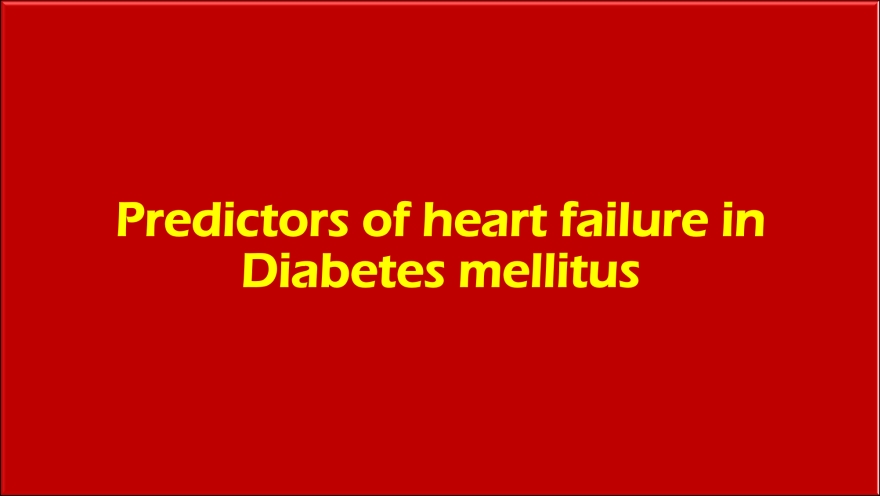 Patients with diabetes mellitus are more prone to develop heart failure than others. Features of diabetes mellitus associated with the development of heart failure are:
Poor glycemic control
Longer duration of diabetes mellitus
Diabetes on insulin treatment
Presence of microvascular complications like retinopathy or nephropathy
Reference
Verma S, McMurray JJV. The Serendipitous Story of SGLT2 Inhibitors in Heart Failure. New Insights From DECLARE-TIMI 58. Circulation. 2019;139:2542–2553.