Risk factors for stent thrombosis
|
Risk factors for stent thrombosis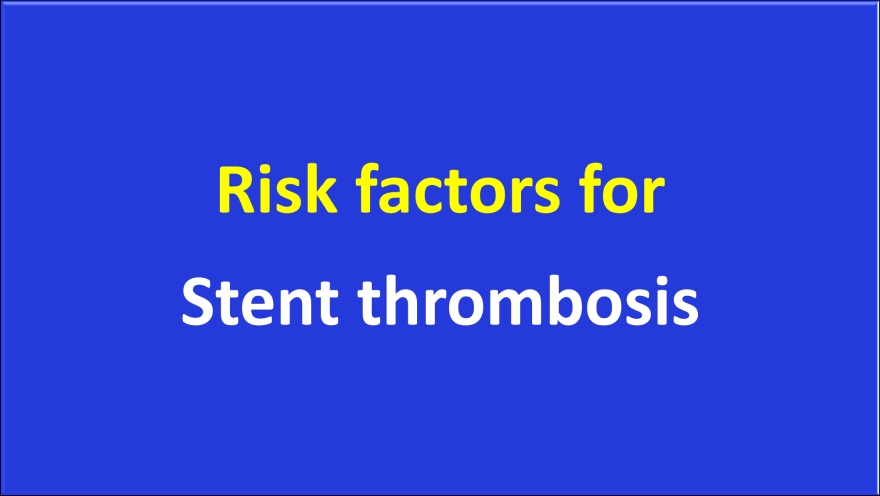 Prior stent thrombosis is an important risk factor for future stent thrombosis as well.
Diffuse multivessel disease, especially in the presence of diabetes mellitus, enhances the risk of stent thrombosis.
Chronic kidney disease is another risk factor.
Certain anatomical features also increase the risk of stent thrombosis like three or more stents being implanted, three or more lesions being treated, two stent bifurcation strategy, long stents and stents implanted for chronic total occlusion.
Stenting of the last remaining patent coronary artery is a special situation in which stent thrombosis can be catastrophic.
All these situations warrant more intensive antiplatelet therapy, of course taking into account the potential bleeding risk which is individualized.